Le bagage technique des pros, de tous les pros...
Version :
Tél : +33 (0)4 75 64 37 69
Avenue de l'Industrie
Z.I du Lac
F-07000 PRIVAS

L'histoire »
BAGALU, history!
The story begins 40 years ago with the creation in Privas, in Ardèche, of a factory dedicated to the manufacture of suitcases for photographers.
The market for flexible bags was held by the sister company of Bagalu and the demand from specialized distributors was strong for "hard" cases to protect cameras and lenses for amateur or professional photographers.
With a production tool inherited from the leather goods industry, a small team gave birth to Bagalu (''bag in aluminium'') which quickly became a key player in the production of bags adapted to photography with a unique finish, the famous aluminum diamond tip.
Other sectors of activity have been, over time, seduced by our solutions, one of the advantages of which is the possibility of making custom cases for small, medium and large series at a controlled cost.
Today, the custom made cases manufactured in Privas coexist with carefully selected products in EUROPE, which have enriched our offer and our skills.
The development of a modern industrial tool dedicated to the transformation and more particularly the machining of cushioning foams has been one of the gas pedals of our development. It is now 7 machining platforms that our integrated design office feeds creations made at the request of our customers.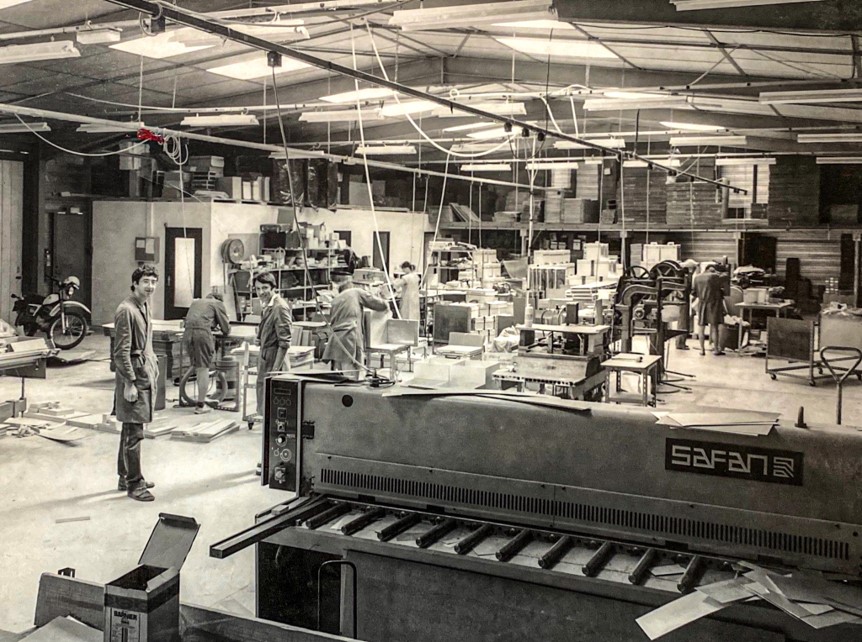 Photo 1980
Nos partenaires
---