Le bagage technique des pros, de tous les pros...
Version :
Tél : +33 (0)4 75 64 37 69
Avenue de l'Industrie
Z.I du Lac
F-07000 PRIVAS

The sites of our privileged partners are of high quality and contain practical information that facilitates the understanding of the products and the standards or certifications they meet.
Rather than making a presentation that would have difficulty competing with the factory sites, we prefer to guide you directly to them in a concern for efficiency and transparency.
If you have any questions, do not hesitate to fill out a request on the Bagalu website. The requests posted on the factory sites are automatically sent to us, but sometimes with a delay.
Privileged partner sites :
Thermodyne: Bagalu is the exclusive distributor for France.
Explorer : Bagalu is an authorized distributor for France in the following sectors: Industry/ Law Enforcement/ Armed Forces/Photo
Suprobox : Bagalu is the exclusive distributor for France
Shell Case : Bagalu is the exclusive distributor for France.
Zargal :Bagalu is an authorized ZARGAL distributor.
Pélicase : Bagalu is a Pélicase distributor.
[ Fermer ]
Nos partenaires » Explorer »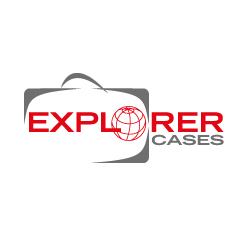 Almost 20 years ago, Bagalu took the bold step of accompanying a European brand with a nascent notoriety on the French market: Explorer, made in Italy not far from the well-known red cars.
The offer met a market expectation that was concentrated in the hands of an American brand. Given the sectors of activity to which these products are addressed, it was necessary that they meet the strictest certifications while their quality was irreproachable and the price level competitive. The EEC origin has also become an important consideration for our partner buyers.
After all these years, we are proud of how far we have come together and of the recognition of the Explorer brand by customers in the aeronautics, armament, armed forces, law enforcement, electronics, marine, measuring instruments, etc. sectors.
The development continues!
---

Nos partenaires
---