Le bagage technique des pros, de tous les pros...
Version :
Tél : +33 (0)4 75 64 37 69
Avenue de l'Industrie
Z.I du Lac
F-07000 PRIVAS

The sites of our privileged partners are of high quality and contain practical information that facilitates the understanding of the products and the standards or certifications they meet.
Rather than making a presentation that would have difficulty competing with the factory sites, we prefer to guide you directly to them in a concern for efficiency and transparency.
If you have any questions, do not hesitate to fill out a request on the Bagalu website. The requests posted on the factory sites are automatically sent to us, but sometimes with a delay.
Privileged partner sites :
Thermodyne: Bagalu is the exclusive distributor for France.
Explorer : Bagalu is an authorized distributor for France in the following sectors: Industry/ Law Enforcement/ Armed Forces/Photo
Suprobox : Bagalu is the exclusive distributor for France
Shell Case : Bagalu is the exclusive distributor for France.
Zargal :Bagalu is an authorized ZARGAL distributor.
Pélicase : Bagalu is a Pélicase distributor.
[ Fermer ]
Nos partenaires » Peli »
Pélicas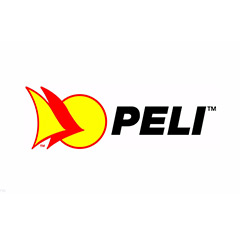 e is often used as a synonym for "waterproof suitcase". (I'm looking for a Peli suitcase, I hear commonly!). Péli is the inventor in 1976 of this concept of waterproof cases and is therefore a reference for difficult use, historically in diving and armed forces . These cases, initially manufactured in the USA, are since a few years also manufactured in Europe and are distributed by a large number of actors. We distribute this brand to answer and satisfy our customers and also because some of the dimensions proposed by Peli are unique. We suggest you to visit the Peli universe by following the link to the catalog.
Nos partenaires
---