Le bagage technique des pros, de tous les pros...
Version :
Tél : +33 (0)4 75 64 37 69
Avenue de l'Industrie
Z.I du Lac
F-07000 PRIVAS

The sites of our privileged partners are of high quality and contain practical information that facilitates the understanding of the products and the standards or certifications they meet.
Rather than making a presentation that would have difficulty competing with the factory sites, we prefer to guide you directly to them in a concern for efficiency and transparency.
If you have any questions, do not hesitate to fill out a request on the Bagalu website. The requests posted on the factory sites are automatically sent to us, but sometimes with a delay.
Privileged partner sites :
Thermodyne: Bagalu is the exclusive distributor for France.
Explorer : Bagalu is an authorized distributor for France in the following sectors: Industry/ Law Enforcement/ Armed Forces/Photo
Suprobox : Bagalu is the exclusive distributor for France
Shell Case : Bagalu is the exclusive distributor for France.
Zargal :Bagalu is an authorized ZARGAL distributor.
Pélicase : Bagalu is a Pélicase distributor.
[ Fermer ]
Nos partenaires » Shell-case »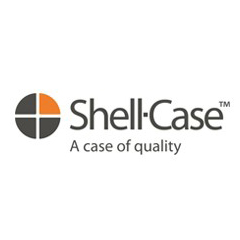 Shell Case has designed and developed a range of lightweight cases with a shock-absorbing structure made of thermoformed "shells" covered with textile.
These cases are an ideal alternative to rigid and often heavy cases for professionals in the health, operational marketing, photo, optics, electronics and measurement industries...
The initial range of 4 models has just been enriched with 3 additional models and a cabin model with wheels and retractable handle.
These practical and aesthetic cases are also easily customizable on the lid where a space is reserved for the customer's logo, as well as under the handle or a transparent compartment can receive a business card.
The zip of the zip can also be personalized (please contact us).
If a personalized interior design in foam must be realized, the Bagalu design office is ready to answer your concerns. After validation, our machining department will realize the wedging that we will have developed for you.

---
AFFICHER 4 TYPES DE VALISES:
STA 300-1/ 2 / 3 / 4
Accédez au site web SHELL-CASE
Nos partenaires
---