TECHNICAL LUGGAGE
Version :
Tél : +33 (0)4 75 64 37 69
Avenue de l'Industrie
Z.I du Lac
F-07000 PRIVAS

Valises de présentation»




Bagalu offers a solid selection of polypropylene cases and suitcases designed for the presentation of lightweight solutions and particularly suitable for operational marketing. When the suitcase must constitute a very measured budget in the value chain, the use of this type of products takes all its importance.
These cases are chosen by our customers according to the following criteria:
° Size and weight of the products
° Technical and functional requirements for the protection of the products to be presented/transported
° Aesthetics
Consistency with the Coporate design and the image of your product: choice of colors of suitcases, clasps, customization in the form of stickers, marking processes such as screen printing and IML (in-mold labeling).
Then comes the interior wedging which, according to your specifications, will be designed by our design office and made on our CNC in the most appropriate type of foam for your use. Here again, customizations by color or marking are possible (see foam machining).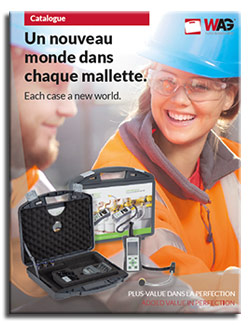 Nos partenaires
---