Le bagage technique des pros, de tous les pros...
Version :
Tél : +33 (0)4 75 64 37 69
Avenue de l'Industrie
Z.I du Lac
F-07000 PRIVAS

The sites of our privileged partners are of high quality and contain practical information that facilitates the understanding of the products and the standards or certifications they meet.
Rather than making a presentation that would have difficulty competing with the factory sites, we prefer to guide you directly to them in a concern for efficiency and transparency.
If you have any questions, do not hesitate to fill out a request on the Bagalu website. The requests posted on the factory sites are automatically sent to us, but sometimes with a delay.
Privileged partner sites :
Thermodyne: Bagalu is the exclusive distributor for France.
Explorer : Bagalu is an authorized distributor for France in the following sectors: Industry/ Law Enforcement/ Armed Forces/Photo
Suprobox : Bagalu is the exclusive distributor for France
Shell Case : Bagalu is the exclusive distributor for France.
Zargal :Bagalu is an authorized ZARGAL distributor.
Pélicase : Bagalu is a Pélicase distributor.
[ Fermer ]
Nos partenaires » Zargal »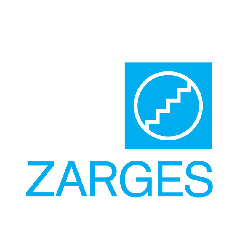 Etre distributeur agrée ZARGES c'est l'assurance de pouvoir procurer à nos clients notamment dans le secteur nucléaire et militaire des solutions parfaitement adaptées, basées sur une expérience reconnue depuis 1933.
Les domaines de prédilection de ZARGES sont principalement le Médical et L'Industrie .
Notre partenariat avec la marque est exclusivement limité à l'Industrie , aux forces armées et forces de l'ordre.
---
Page en construction
AFFICHER 4 TYPES DE VALISES:
CAISSE UNIVERSELLE K470 (OPTION IP65 et/ou IP67) / EUROBOX / CAISSE ZARGES / MOBIL BOX
IMAGE A PRENDRE SUR LE SITE
Nos partenaires
---